Company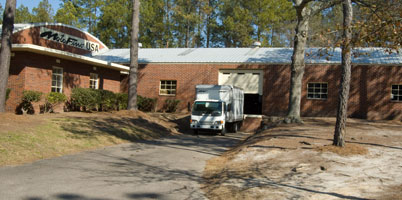 Thank you for visiting MotoFino. We are proud of our successful product line; and hope that you will see the dedication and devotion that goes into the quality scooters produced by the MotoFino family.

MotoFino was founded by Tom Simpson in 2003. His mission was simple: provide to the American consumer the very best motor scooter at an extremely modest price. Yet at the same time provide a product that they driver would feel good about. It had to be contemporary and "cool." And we succeeded! MotoFino sells only to approved dealers throughout the US. These dealers must meet standards and be able to service the scooters that they sell. There are still areas where we would like to have a MotoFino area. On the Home Page, click on the "Become a Dealer" link and find out if you qualify to sell and service MotoFino scooters.

Mr. Simpson foresaw the need for inexpensive transportation in the US and went about to solve the problem. Our goal was to increase the overall profitability in the motor sports industry and our dealer's profitability in specific. Only authorized dealers in the USA and authorized Distributors in other countries will have access to the MotoFino products. By setting up our own factories, manufacturing costs could be greatly reduced. This also helped to maintain the commitment to quality of our product.

All of our products have a proven track record in consumer satisfaction in our international market across the globe. Our team boasts some of the best engineers in the industry who consistently strive to improve quality and product satisfaction. Each of our factories maintains and works under ISO9000 manufacturing quality standards. Our proven track record and our product reliability allow us to offer a one year six thousand mile drive train warranty arguably one of the best in the industry.

With MotoFino, you get great import pricing with the stability of dealing with an American company that understands the US marketplace, ethics, and traditional American values. Our fantastic discounts allow the dealers to Quick Ship many of our products and not lose business because of lack of inventory.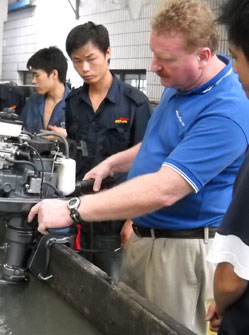 We at MotoFino specialize in quickly shipping all of our products for your convenience. Our familiarity with the air charter industry allows us to offer our innovative industry QS (Quick Ship) program. This allows you to get the parts and products in stock and in the hands of customers more quickly and efficiently. It also allows quick turnover of your profit.

The MotoFino team goes to great lengths to offer a full product line for even the most selective of buyers. MotoFino offers a full range of competitively priced, high quality products. If your customer wants it, we have it.

We are extremely proud of our highly motivated, friendly, dedicated, and honest staff. The staff in both of our factories, distribution offices, and administrative offices is what our ability to meet our customers' standards. We are guided by a firm commitment and belief in traditional moral and family values. We believe that these values and work ethics make business with our company a pleasant experience. We hope you will join us in our expanding efforts to build the best and most profitable motor sports company in the world. Looking forward to working with you in the near future.

MotoFino's world headquarters are located in Augusta, Georgia along with its distribution center.

Copyright © 2004-2013 MotoFino USA, Inc